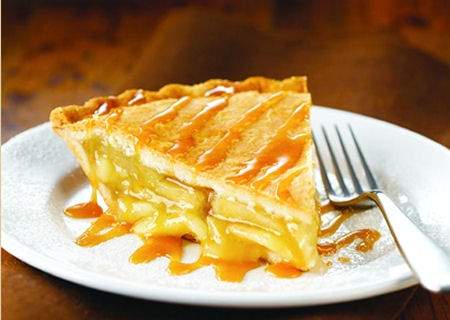 As promised on my EIT Face­book page, as a thank you for my fans, here is another quick Dex POV from Dark­house — the pop­u­lar "pie" scene. Man, it is a roller­coaster being in this man's head. The Dex-Files is going to be very inter­est­ing (and fun) to write. And I hope come August, it will be just as much fun to read.
And with­out fur­ther ado.…
Dex's POV – Dark­house Excerpt #2
"Oh come on, just shoot the freak­ing zom­bie already!" Matt or Tony yelled at me. I couldn't tell which one. They both looked the same and sounded the same – deafening.
I'd been play­ing video games with Perry's cousins for the last hour while she checked her emails and we waited for night to fall. My zombie-hunting "skills" seemed just as use­less as my ghost-hunting skills and the noises and the graph­ics were fuck­ing up my equi­lib­rium. I mean, shit. After what went down in the car, run­ning into that psy­cho, Dame Edna lady again, I was sur­prised it took me this long to real­ize every­thing was doing my head in. I had enough.
"That's it," I said, throw­ing my con­troller down on the couch and get­ting up. "I've died for the last time."
The twins made a noise in uni­son. It sounded like false dis­ap­point­ment. It was eerie.
Then they con­tin­ued play­ing like I had never even been there. Also eerie.
And nerdy.
I made my way over the kitchen and started to pull out my note­book from my overnight bag. It still smelled like apple pie here, the one that Perry man­aged to bake ear­lier.  What pos­sessed her to try bak­ing was beyond my cloudy brain. Just one more thing to scrib­ble down on my men­tal notepad head­lined PERRY and sorted:  things I needed to get to the bot­tom of.
It was good too. Not the best thing I've tasted in my life, but it was good con­sid­er­ing she ran­domly cooked it in her uncle's place.  I couldn't even remem­ber the last time I had home­made apple pie. Had I ever? The only time I could think of was the God awful Christ­mases with Jenn and her white-ass rich folks, and if I knew them, they prob­a­bly ordered those pies from some epi­curean pie cat­a­logue for old farts.
But the thing is, it wasn't so much what it tasted like but what it smelled like. The damn pie smelled like home to me. But apple pie didn't exist in my fucked-up youth, and if it had, it wasn't at the hands of my mother. Per­haps a nanny had baked every now and then. I don't know, I didn't care to remem­ber that shit. That whole period was blocked out for very good reasons.
But the smell still stirred up mem­o­ries that never could have existed. It felt…like, warm. Good. Hon­est. How the hell did those things belong in my life?
I looked at Perry as she came into the kitchen and sat down at the table across from me. Her face was anx­ious, like she was hav­ing another bat­tle inside that head of hers. There was some­thing about her that stirred up the same feel­ings. Maybe this had noth­ing to do with apple pie at all. Maybe it's that she made it, and when she handed over that first slice and met my eyes, I could see she made it for me. And no one had ever made me anything.
Nat­u­rally, I wasn't about to tell her that. It was retarded, actu­ally, to even think this funny lit­tle girl thought of me more than some crazy mus­tached fucker in her uncle's kitchen. She just met me. She didn't know me. And if she thought she did, she was mis­tak­ing me for some­one else. Some­one who didn't hide med­ica­tion in a hollowed-out book.
I kept my mouth shut and began to write an overview of the day. I still man­aged to watch her at the same time, watch her debat­ing whether to tell me some­thing or not. A glint of some­thing gleamed in her blue eyes. It was almost…hot. Was she think­ing some­thing naughty? I found myself shift­ing uncom­fort­ably in the chair.
"So," she said, her voice high and self-conscious. "A local ghost hunter's club in Salem was hop­ing I could come aboard their team and per­haps show them around the lighthouse.
The…fuck? I stopped writ­ing, try­ing to process what she was say­ing. Com­pe­ti­tion? Already? I knew I should have fuck­ing got her to sign a con­tract. I knew I was being a fuck­tard by just trust­ing that she'd stick with me and not go to some­one else with this fuck­ing access, some­one who actu­ally knew what they were doing. All that shit we said to each other in the car, all the things I said – that didn't mean shit, did it? Fuck I was a fool.
I cleared my throat and tried to sound casual. "And?"
She shrugged. "I haven't got­ten back to them."
How con­sid­er­ate, I wanted to say but I shut my mouth. This was not the time to fly off the han­dle. I knew I wasn't think­ing straight lately, espe­cially today, I knew I was pre­dis­posed to say shit I didn't mean, hell, shit I didn't even think. I couldn't fuck every­thing up now, not when we were so close.
"Well, you can do what­ever you want to do," I lied through my teeth. "You're a free agent. We haven't signed anything."
Cuz I'm a dick-grabbing mon­key, that's why.
My cell phone rang, pre­vent­ing me from say­ing any­thing else ridicu­lous. It was Jenn but I was grate­ful for any distraction.
"Hey babe," I said.
"Dex?" Jenn's voice sounded tinny through the poor recep­tion. "Sorry to bug you on your lit­tle adven­ture but Cyn­thia and Relece wanted to have a girl's night out and…"
She droned on but I had quit lis­ten­ing and was watch­ing Perry again. Her nose twitched (how cute was that?) and a faint flush of red crept up her neck and onto the side of her face. She straight­ened up in her seat as soon as she noticed me look­ing but it didn't stop the girl from look­ing like she'd rather be in a mil­lion other places than sit­ting here in front of me. I hoped she wasn't seri­ously think­ing about that pussy ghost hunt­ing club. Who the fuck decides to form one of those?
"….and I know you won't be home till late, but I won't be there until prob­a­bly much later. Is that OK?"
"Yeah, that's fine."
"You sure?" Jenn asked and from her tone I knew she didn't give a fuck if I said it wasn't. She'd still go out, as she always did. I didn't even know why she was call­ing to ask. Maybe she wanted to check up on me.
"Seri­ously, I don't mind. Go do what­ever it is you girls do."
After I told her I'd be home in the morn­ing now, I hung up the phone and decided to jump right back into it.
"OK, where were we?" I said out loud. What did we need to know for tonight?
"She doesn't mind you stay­ing another night?" Perry asked.
I raised my brow. Odd ques­tion. Why did she care?
"No," I said, not want­ing to talk about how pathetic our rela­tion­ship truly was. I let my gaze fall to the win­dow where the wind was shak­ing the trees loose. I breathed in and let that smell of home bring my heart rate down a notch.
"Do you have any­more pie?"
"There's a slice or two I put back in the fridge…" she said, as if she wasn't sure.
"Would you mind get­ting me a piece of pie?" I asked. I wanted to see if she'd do it. And if she'd hand it to me again with that look in her eyes. I needed that look right now. I sensed some changes inside, the wiring com­ing loose and need­ing a good cau­ter­iz­ing. My thoughts were get­ting lost.
She tried to look annoyed but she failed at it big time. Cuz she still got out of her chair and walked over to the fridge. She opened the door and had to bend over in front of me to get a bot­tle of milk. My God she had one hell of an ass.  Not too big that your dick would get lost but just big enough to get a good, meaty hold of and squeeze and smack and come until the cows came home.
I must have been pretty obvi­ous in my leer­ing. Wasn't I try­ing to impress her, not creep her out?
"Were you star­ing at my ass?" she said. She sounded sur­prised but she was glar­ing at me, so I had no idea what the fuck she was think­ing. Did she like the idea? Was she going to tell her mafia uncle to pour cement in my shoes and chuck me out in the Pacific?
"Yes," I told her. Why lie? I'd put on the cement shoes if I had to. I've done worse for a woman.
She made some exas­per­ated sound and shook her head. But she still came back with a piece of pie. She was beet red now and avoid­ing my eyes. Maybe she liked my atten­tion after all.
"Obvi­ously, I'll need a nap­kin too," I told her. Push­ing but­tons, push­ing buttons.
"Obvi­ously," she mut­tered and she tossed one to me. I took it with all the grace of a dandy and folded it in my shirt pocket. I was a gen­tle­man over every­thing. An ass-appreciating gen­tle­man. We are the finest kind of man. I should open my own ass-appreciating gentleman's club one day.
I shoved the pie in my face (pie-appreciating gen­tle­man that I am) and noticed she wasn't hav­ing any. To think of it, she hadn't had any ear­lier either. That's prob­a­bly why I thought she baked it for me…she cer­tainly didn't bake the desert for herself.
Oh no, don't tell me she's one of those self-conscious girls who have absolutely no rea­son to be self-conscious. I eyed her full breasts and couldn't fathom why she'd want to diet.
"You're not hav­ing any­thing?" I asked, point­ing my fork at her in an accusatory fash­ion, hop­ing she'd prove me wrong.
"I don't like pie," was her stu­pid answer.
I laughed and a pie of pie shot out. "You don't like pie? What kind of per­son doesn't like pie?"
I poked her with the fork to make sure she was still real. "You can't be trusted."
She took a swipe at the fork, look­ing annoyed. "You're the one with the fork."
With­out think­ing, I reached over for her hand and opened it, soft and warm. I placed the fork in it and gen­tly closed her fin­gers over it.
"Now you have the fork," I said softly and sat back in my chair. She stared down at the fork, think­ing. I stared down at the paper. Think­ing. Some­times you came across women who had every­thing going for them…looks, per­son­al­ity, smarts, and they had NO fuck­ing idea what they were worth. How amaz­ing and beau­ti­ful, they were, how they oozed sex and secrets. Then you had those women who knew they had what you wanted and used it. Repeat­edly. Just to get what they wanted. It was an unbal­anced universe.
Now I could see that Perry was the for­mer. She did look self-conscious and unsure of her­self at every turn. She was always pulling down her shirt or tug­ging up her jeans, or keep­ing her chin as far away from her neck as pos­si­ble. She'd cover up her breasts with heavy jack­ets and boxy shirts, like they were some­thing to be hid­den. The girl was fuck­ing nuts and for all the wrong rea­sons. It made me feel strangely helpless.
"I just want you to enjoy all the pies in life, Perry," I said, gaz­ing at her, try­ing to get her shy eyes to meet mine. "That's all."
I won­dered if she'd let me try.